Improved Stability: ZW3D 2017 SP Released on 3CAD Australia
ZW3D, one of the world's leading suppliers of advanced CAD/CAM solutions for the manufacturing industry, last week announced the availability of ZW3D 2017 SP with optimized stability, upgraded translator and lots of new functions to help engineers deal with the whole process of product development more efficiently than ever before.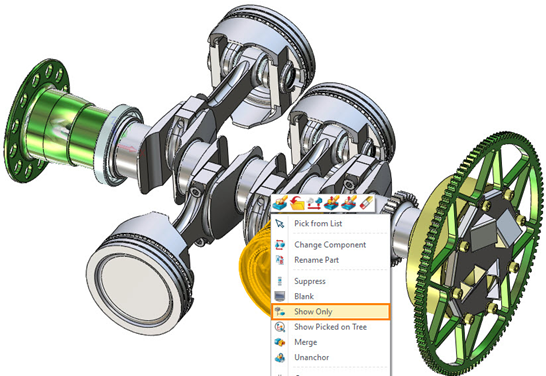 Updated Translator. ZW3D is proud of its long-term pursuit in data interoperability technology, as it sees the important role of data exchange in product development. With the newly upgraded translator, ZW3D 2017 SP supports mainstream file formats generated by up-to-date CAD solutions like CATIA V5/6R2016, NX11, PTC Creo 3.0, SolidWorks 2017, Solid Edge ST9 and Autodesk Inventor 2017. It enables engineers to maximize data reuse utility and access the latest 3D data. One 3D model can be exported to various file formats at one time and multiple objects can also be exported to a specified format, thus saving lots of time for users.


Improved Modeling Functionalities. In ZW3D 2017 SP, modeling interactions become more user-friendly. For example, users now can display independent objects easily with the new option "Show Only", which saves engineers tremendous time in finding, showing or hiding objects or components.
Variables can be locked or hidden. It's more convenient to drag and drop the variables to reorder them.
Newly Added Mold Functions. Inch DME mold bases and general standard parts are two new advancements in ZW3D 2017 SP. They provide greater flexibility for mold makers, especially those in the USA. For example, with the improvement of the general feature in Library, users can now measure distance on the form and retain the last parameters and reuse them in next operation.
Enhanced 5X Milling. In terms of the CNC machinist CAM module, ZW3D 2017 SP has added two 5-axis control types to Z level and offset 3D operation, including 5-Axis point control and 3-Axis to 5-Axis undercut type. They will enable users to mill the back-off shape more efficiency and extend the 5-axis milling capability.
See this page for a free trial of the latest version of ZW3D: http://www.3cad.com.au/quotation-form.php?req=Trial&vt=3cad